It is no question that San Diego Chargers head coach Norv Turner is working on extremely thin ice. His seat is hotter than it ever has been, and he knows it. Turner has been fired from being a head coach before, but if he shows that he could never get a Chargers team to the Super Bowl after all the talented rosters he has had to work with, it would be surprising to see Turner land another head coaching gig in the NFL. That is if he is fired either during the 2012 season or after the season.
Many people including myself, thought that last year was going to be it for Norv Turner in San Diego, but the passive Dean Spanos brought him back for one more try. If the Chargers fail to make the playoffs in 2012 or have a ugly first round exit in the playoffs Turner should be fired.
He has yet to show that he can manage a team successfully and this could be the final straw. If Norv Turner does not survive the 2012 season and is fired either during the year or after, here is a list of potential coaches to fill the vacancy left by Turner. 
10. Lane Kiffin

Stephen Dunn/Getty Images
The current head coach at the University of Southern California, Kiffin has managed to get the USC program back on track in just two years as head coach. Kiffin would be extremely hard to drag away from arguably the best football coaching job in all of California, but it would be worth a shot.
Kiffin was not great when he was with the Oakland Raiders but part of that is because he was coaching for a disorganized Oakland Raiders organization. Kiffin then did a decent job at the University of Tennessee taking them to a bowl game in his only year as coach there.
Kiffin will be coaching one of the best teams in college football next year, USC has a great shot at winning a national championship in its first year after escaping their two year bowl ban. After next year, Kiffin will be losing a ton of talent and while it quite easy to reload when you have a recruiting staff like USC, you never know when he might get the NFL coaching bug again. 
9. Andy Reid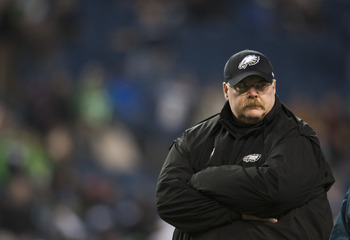 Jay Drowns/Getty Images
Andy Reid is another coach who finds himself on the hot seat heading into the 2012 season. If the Eagles have another disappointing year Reid could find himself without a job heading into 2013.
The only problem that I have with Reid is he is too similar to Norv Turner. I believe that if the Chargers do move on from Turner they need to find a coach that is real fiery, neither Reid or Turner fit that style.
Reid has taken a team to the Super Bowl, but he has been plagued by not being able to there when he should.  Reid would be a decent hire for the Chargers, not the team's first choice but a new face and a new voice is what the Chargers might actually need. 
8. Wade Phillips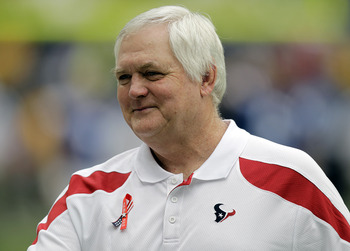 Bob Levey/Getty Images
Wade Phillips coached the Chargers from 2004-06 and turned the defense into one of the top units in the National Football League. Phillips is a 3-4 defense guru and one of the best defensive minds all of football.
Phillips knows many of the players and the adjustment would be an easy one. The only question is whether or not Phillips can make it as an head coach in the National Football League. Many people argue that Phillips is a better coordinator than head coach, much like Norv Turner.
I don't think Phillips would be a smart hire but if the head coaching job does become available I'm sure there would be some sort of interest from both sides. 
7. John Pagano

Handout/Getty Images
John Pagano is a player's coach, and a great defensive mind. He was promoted from within the Chargers coaching staff after Greg Manusky was fired after the 2011 season. Depending on how the defensive performs this year, if Norv Turner is fired, Pagano might be an early favorite to be promoted once again.
The reason he makes sense is because it would be an easy hire, which is something that Chargers' CEO Dean Spanos loves. Spanos does not like risk and it showed when he took the easy way out and brought back both Turner and general manager AJ Smith.
The Players would be comfortable with Pagano and he could continue to build on what he started last season. Easy hire is a good hire in the eyes of Spanos and that is exactly what Pagano would be. 
Mike Zimmer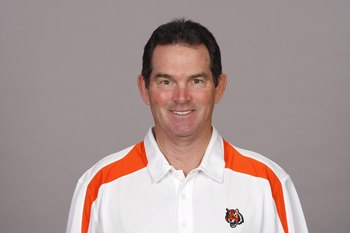 NFL Photos/Getty Images
Another great defensive coordinator who will have a head coaching gig in the National Football League in the near future. Despite all of the distractions that occur with the Cincinnati Bengals, Zimmer has crafted an extremely talented and underrated defensive unit.
He is an extremely fiery coach, which I think would be the best fit for the Chargers, if they have to move on from Norv Turner. He does not deal with excuses and demands that his players give him a 100 percent effort every time they step on the field. It may seem simple but in the Norv Turner era this has never happened.
Zimmer would be a great hire for any team in the NFL, it is just a matter of time before he finds himself as a head coach and that could come as soon as next year if the Chargers head coach position becomes available. 
5. Rex Ryan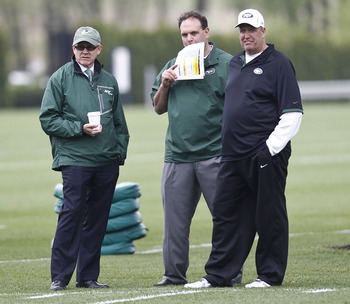 Jeff Zelevansky/Getty Images
Despite his huge mouth and his constant Super Bowl guarantees, Rex Ryan is in danger of losing his job. If the Jets falter again and struggle in the tough AFC East, Ryan could find himself looking for a new job.
Ryan would be a great hire for the Chargers, he could come to a city that wont demand as much pressure as New York does and he would come to a talented team that won't need a lot of retooling. 
The one thing that would have to happen for this move to work is AJ Smith would have to be gone too. San Diego is only big enough to have one ginormous ego and it belongs to Smith.
It would be an interesting match but it could work great for both sides. 
4. Rob Ryan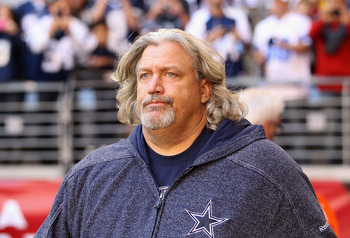 Christian Petersen/Getty Images
Rex Ryan may be the bigger name in football but his twin brother, Rob, would be the better hire for the San Diego Chargers. Rob who is still looking for his first opportunity to be a head coach is very much like his twin brother but just a little less high strung. Rob is a great football mind who would be a brilliant hire for the Chargers.
Rob still demands the same out of his players that his brother does he just does it much more private fashion. He has the ability to form an average defense into a great defense and with a solid offensive coordinator could be a great a fantastic head coach.
If a vacancy does open, expect Rob Ryan to be on the wish list of the San Diego Chargers.
3. Perry Fewell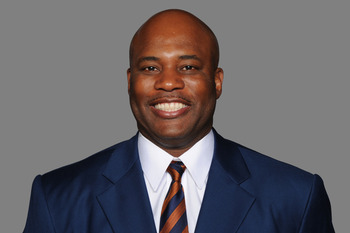 Handout/Getty Images
This is another coordinator that will have a head coaching job shortly. Fewell did an amazing job in Buffalo where he took a terrible defense and turned it around. Â Then with the New York Giants, he molded a Super Bowl caliber defense who finished No. 7 in the NFL in overall defense.
Many people thought that Fewell who served as the interim coach for the Bills would be retained but instead the Bills hired Chan Gailey and the Giants had a fantastic coach fall into their lap.
Given the chance Fewell would be a fantastic head coach in the NFL and expect him to have a busy summer of interviews next year in the Giants play as well defensively as they did last year. 
2. Bill Cower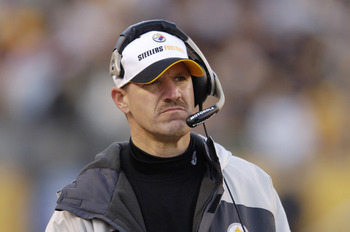 Dan Beineke/Getty Images
Following the 2011 season the Chargers and Bill Cower partook in a very weird and secret affair, or did they? Reports surfaced that Cower had interviewed for the job during December, but both sides won't exactly reveal what happened.   
Whether it happened or not we may never know, but it is the first step towards wooing a great NFL coach away from a very safe and easy job with CBS Sports. If the Chargers could land Cower it would be the best hire in the Chargers history.
You want a fiery coach? Just Google Bill Cower and look at the images that come up from his coaching days. 
It is going to be extremely tough to convince Cower to leave his studio job but the Chargers should go all in. The hiring of Cower would make the Chargers instant AFC West favorites and a favorite in the entire AFC. That is how much Cower had help this team. 
1. Jon Gruden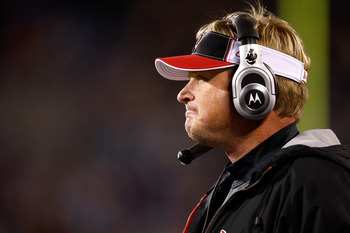 Streeter Lecka/Getty Images
If you have the chance to hire either Jon Gruden or Bill Cower you are in a great place. If the Chargers have an opening, I expect these two men to receive calls within minutes of the job opening. The only reason that Gruden is ranked higher than Cower is because I believe that he would be easier to get.
Gruden is still young, Â and I believe that he will realize that he can spend his older years breaking down film and calling games on TV, but right now would be the perfect time to return to coaching.
The two are a perfect match, the Chargers have a roster to win right away so it would not be a rebuilding project for Gruden and the Chargers would finally have a coach to light a fire under this team like they have never seen before.
The other positive that Chargers hold is Philip Rivers. If you watch the Monday Night Football games that the Chargers play you proabably noticed the love that Gruden has for Rivers. It is no secret that Gruden likes quarterbacks and San Diego has a fantastic quarterback and one of Gruden's favorites. 
If the Chargers make a push for Gruden, expect Rivers to be the main recruiting tool. 
Begin Slideshow
Keep Reading

San Diego Chargers: Like this team?